Laser Therapy: Pain Free Treatment for your Pet
Family Pet Hospital
We offer laser therapy, a pain-free, non-invasive medical treatment that helps to alleviate pain and reduces inflammation. Laser therapy can improve your pet's overall recovery from post-surgical pain and is a drug-free alternative treatment for chronic conditions in older animals.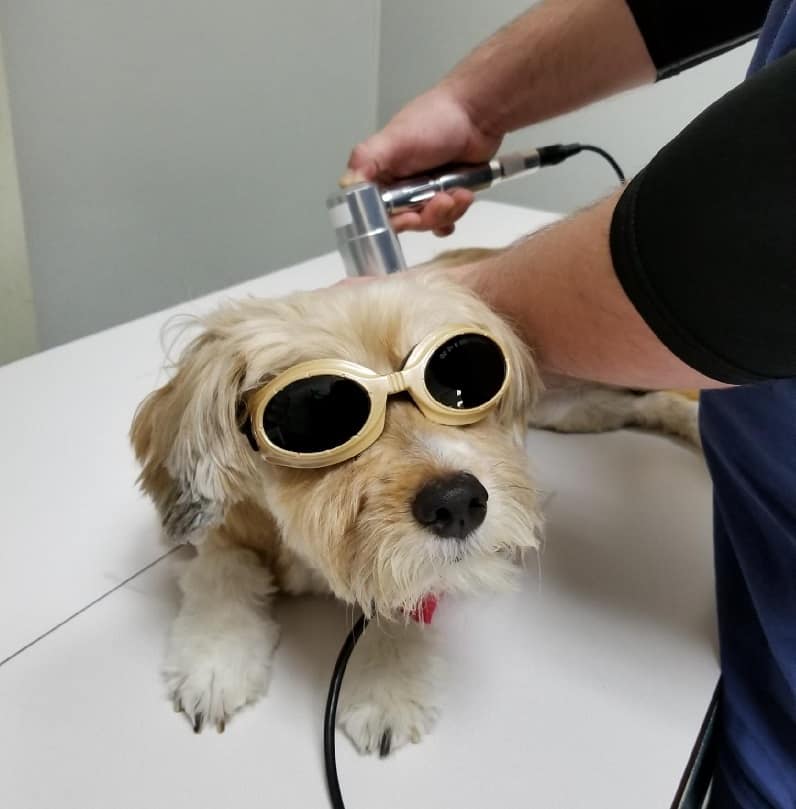 How Laser Therapy Works
Laser therapy uses a non-invasive wand to apply deep-penetrating light energy that stimulates cells and tissue in your pet's body. Laser therapy treatment reduces swelling and inflammation, improves blood circulation, and encourages the body to heal itself from within. There are no side effects associated with laser therapy and the treatment itself is pain free.
A laser therapy session usually takes between two to ten minutes to complete and most pets relax and remain comfortable throughout the procedure. Depending on your pet's medical condition, it usually takes three or four treatments to see a positive difference, although in some cases pain relief is instant.
At Family Pet Hospital, we use laser therapy to manage pain, inflammation, and swelling from surgery. We also provide laser treatment for pets with musculoskeletal conditions or chronic illnesses:
Arthritis and tendonitis
Hip dysplasia
Degenerative disc disease
Gingivitis and periodontal disease
Skin disorders
Anal gland infections
To learn more about how laser therapy can help your pet, please contact us or book an an appointment today.